Hi!
These past days we've been working on several things that we'd like to share.
Extension update
We've released an update of the browser extension (v. 3.15.14) to fine-tune the connection/disconnection of the extension to Team Password Manager. We've also corrected a bug that, in some cases, prevented SAML connections in Firefox.
See the changelog for version 3.15.14 of the browser extension
Custom branding document
It has always been possible to customize the User Interface (UI) of Team Password Manager, but there wasn't a document that explained how to do it. So we finally set out to write this document.
In this document we explain how to customize the different parts of the UI, from the login pages to the internal ones. We also give some examples of the most typical requests we've received about this, like for example changing the logo of the Sign In page.
For instance: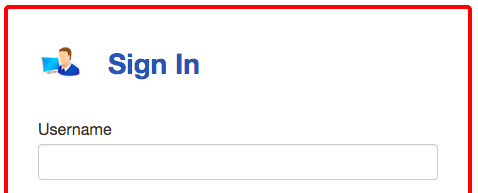 Go take a look at the custom branding document
Patch 9.125.225.508
This patch corrects a bug that didn't correctly process the Exceptions in some cases in the Automatic Blocking Settings of the automatic IP address blocking feature. If you're not using automatic IP address blocking or if you're using it but you don't have any exceptions then you don't need to apply it. This patch is only for v. 9.125.225 and it will be included in the next version of the software.
Go download Patch 9.125.225.508
Until next time!