Hi!
Today we're (finally!) releasing a general public version of Team Password Manager V6. V6 Beta 5 is possibly going to be the final beta, with an estimated production release at the end of August. We'd prefer you didn't use this version in production, but you can use it to test the loading of data and its functionality. The software it's fully usable, but we're going to take some more days to polish it even more, specially the UI.
Here's a general screenshot of how it looks: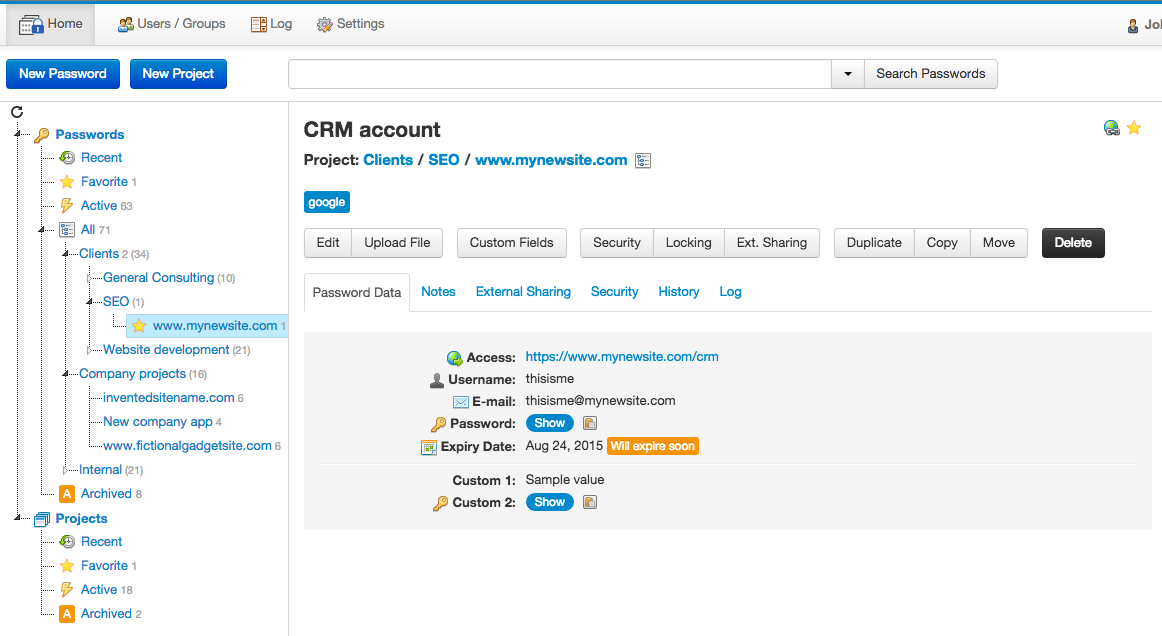 As we've been announcing before, V6 brings the following new features:
New permission system: new model and permission types, revoke access, manage for more than one user/group, and more.
Project hierarchy (subprojects).
External access to a project (without logging in).
Full screen.
The password and project parts are "ajaxified".
New API v4.
These are the main new features, we'll publish the full changelog when we release the final version.
Here you have some documents you may want to read regarding this release. They'll properly be added to the docs section when the final version is released:
Finally, here you have the download Please go download the final release
We'd like to thank everyone involved in the development of this version.