Hi!
Today's new release of Team Password Manager (4.47.94) doesn't have a lot of new features, but some of them are quite important.
The first one is that Team Password Manager now supports PHP 5.6.
The second one is that we've made two-factor authentication less strict. Some clients complained that some of the users in their installations got wrong codes while others got them right. We've allowed a 1 minute margin by default so that this doesn't happen. We've also made this margin a configurable setting in config.php: NUM_2FA_WINDOWS.
The third important feature is that now Team Password Manager automatically manages https if the software is accessed from a proxy/load balancer that uses SSL Termination. While https could (and can still) be handled using SSL pass-through, in some installations this isn't possible.
As for new features, the most important one is that you can now search passwords inside projects: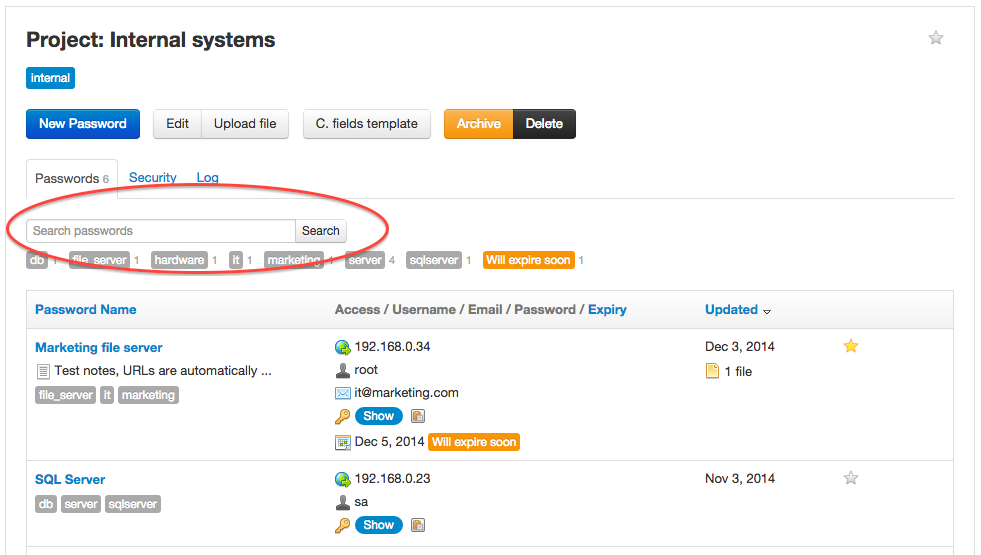 Go read the Change log for the complete list of changes and bug corrections.
As always, we'd like to thank everyone who has contributed by suggesting new features or reporting bugs.